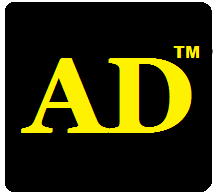 ALPHABET DOMAIN LOANS
– DIGITAL ASSET LOANS –



Thank you for visiting Alphabet Domains digital asset loans by Alphabet Loans. You undoubtedly are looking for the right digital asset loan for your business. Alphabet Loans. is here to help. We offer short term collateral loans on digital assets.
All of our domains and mobile apps are premium assets and can be accessed by clicking here. Get the correct domain with high traffic potential and your clients and customers will run to you, leaving your competition in the dust.
Alphabet Loans Digital Asset Loans are available for up to one year and are interest free. Banks don't loan money secured by digital assets. We understand the value of digital products and can help entrepreneurs launch their dreams. Whether it is a mobile app or a domain name, Alphabet Loans is here to help.
How can I secure a Digital Asset Loan?
Fill out the loan request. If approved by our Domain Asset Advisors, you will be notified within 72 hours with the terms and length of the loan.
If agreement is confirmed and accepted then access to the asset will be made available to you. You are in control … you can launch your dream business.
Alphabet Loans Payment Agreement
All payments must be made as specified in the agreement and on-time. Alphabet Loans or the asset owner will maintain ownership of the asset until it is fully paid off, then the ownership will be transferred to you.
Alphabet Loans